Personal Managers, Music Managers and Talent Management
| | |
| --- | --- |
| Actors . Models . Directors . Producers . Singers . Musicians . Writers . | |

Music Managers Acting Managers Seeking New Talent Now Nationwide

Personal Managers, Music Managers, Talent Managers and Artists Management Companies offer guidance in every aspect of your career. Talent managers, actor managers, model managers, writer managers, music managers, voice artist managers, producer managers and director managers all develop their clients talent and career by supervising, grooming and nurturing their talent into a marketable commodity. They guide the project choices you make, publicists, publicity and help you get the best talent agents in all areas of the entertainment industry including film and television agents, commercial agents, print agents, writing agents and music agents. Personal managers are career builders. The personal managers on our personal manager lists will never charge you fees or dues. Guaranteed. These Personal managers earn 10 - 20% commission on work they get you after you have been paid for the job.
Getting a Personal Manager is Easy as 1, 2, 3
| | |
| --- | --- |
| | Write a short letter introducing yourself. Include your contact information |
| | Any size recent photo and resume or experience if you have it. |
| | Mail to Our list of Personal Managers |
| | |

Personal Managers, Managers for Writers, Managers for Singers

Personal Managers coach talent by working with them on their style, hair, photos, training, talent agents and business managers. Personal Managers prepare artists for important auditions, screen tests and advise them how to interact with casting directors, talent agents, producers and industry professionals. Many actors have Personal Managers to help advance their careers because they offer clout, power, prestige, and the contacts that will get them in the door for auditions and to producers.


Get maximum results mailing to these lists also:

Casting Directors
Acting Agents

Personal Managers act as career builders and connect you with producers, directors and casting people.

They also know the right agents and work closely with them to advance your career. Since their pay depends on yours, they have a stake in your success!

"Whenever I want to do a casting director mailing, I use Showbiz Ltd. .... They are always up to date and current, and I always know that they cover every casting director in town. Plus they are priced great!"


-Michael Corbett
Actor/TV Host - EXTRA!
David Kimble
"The Young & The Restless"

"Showbiz Ltd. brings creating success in the entertainment industry into the new millennium. They make it easy and professional."


-Herb Hamsher
Manager To Emmy-Winner Judith Light "Ugly Betty" "Who's the Boss?"
personal manager, actor managers, artists management, actor manager, acting manager, music management, talent manager, talent management, management company, artists management, talent agent, talent managers, personal management, writers agent, personal managers, music manager, model management, showbizltd, showbizltd.com personal manager, actor managers, artists management, actor manager, acting manager, music management, talent manager, talent management, management company, artists management, talent agent, talent managers, personal management, writers agent, personal managers, music manager, model management, showbizltd, showbizltd.com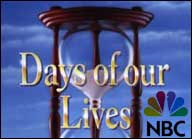 personal manager, actor managers, artists management, actor manager, acting manager, music management, talent manager, talent management, management company, artists management, talent agent, talent managers, personal management, writers agent, personal managers, music manager, model managemepersonal manager, actor managers, artists management, music management, talent manager, talent management, management company, artists management, talent agent, talent managers, personal management, writers agent, personal managers, music manager, model management, showbizltd, showbizltd.com personal manager, actor managers, artists management, actor manager, acting manager, music management, talent manager, talent management, management company, artists management, talent agent, talent managers, personal management, writers agent, personal managers, music manager, model management, showbizltd, showbizltd.com